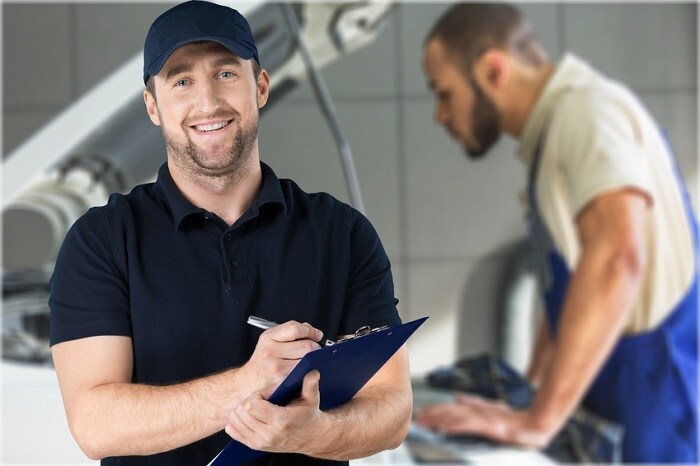 Growing your family by two might require a bigger vehicle. At Gillman Jeep® , our new inventory is packed with new Jeep SUVs. However, we do more than help car shoppers find a daily driver. Our experts believe that when you invest in our quality vehicles, maintaining it is a must. Come to our Jeep dealership in Houston to ensure your vehicle's maximum road performance by taking it to our shop.  Whatever your needs are, we are sure to accommodate them!
Why it's Important to Keep Up with Vehicle Maintenance
Keeping up with routine inspections and maintenance is one of the best things you can do to prolong the life and retain the value of your vehicle. Servicing your car not only secures your investment but keeps you safe on the road. When you regularly change your oil, top off your car's fluids, replace your tires and windshield wipers and change your air filters, you will reduce the risks of an untimely breakdown and car accidents. Mechanical failures happen and it's best to evade them by having our mechanics perform on your automobile. In the long run, you're going to save money by dodging high-priced replacements. To boot, you will experience increased performance on the road!
Our Jeep dealership near Sugar Land cares about your safety and vehicle. Our car service department is an integral component of our car shop because customers get to truly experience our commitment to them.
Service Center
Sure, you have an auto shop just down the street from your home. However, are the mechanics factory-trained and loyal to your needs? Do they offer complimentary Wi-Fi and shuttle service in the interim? Our service center is run by both English and Spanish-speaking technicians who remain focused on your needs and what your car demands. We use only Mopar performance parts and accessories in our parts department and offer drop-off service and rental vehicles for your convenience. We conduct authorized state inspections and stay driven on the bedrock of competitiveness, integrity, and teamwork.
Have peace of mind knowing your Jeep is in the hands of a qualified professional. Our values are secured in place to keep customers happy and their automobiles finely tuned for the road.
If your car has been shaking violently or making ominous, eerie sounds, take your car to our mechanics. We stay on top of these problems before they get to you. Let our unequaled expertise provide you with the maintenance and service you need for you to feel better about piloting your Jeep. Find us at 10575 W. Sam Houston Pkwy S. to experience a service that blows away the competition!