Here at Gillman Jeep® , our team understands that modern drivers require and need more from their automotive dealership than in years' past. Not only do we offer all the latest in terms of new Jeep SUVs we also provide our drivers with first-class service. We proudly offer a fully-staffed Jeep service center and parts department so that we can help our drivers keep their Jeep, models running like new for years to come! Both our parts and service departments are staffed with certified and trained Mopar technicians who are here to help! When it comes to the right parts for your vehicle, even new tires, you can trust our team to help you get it right!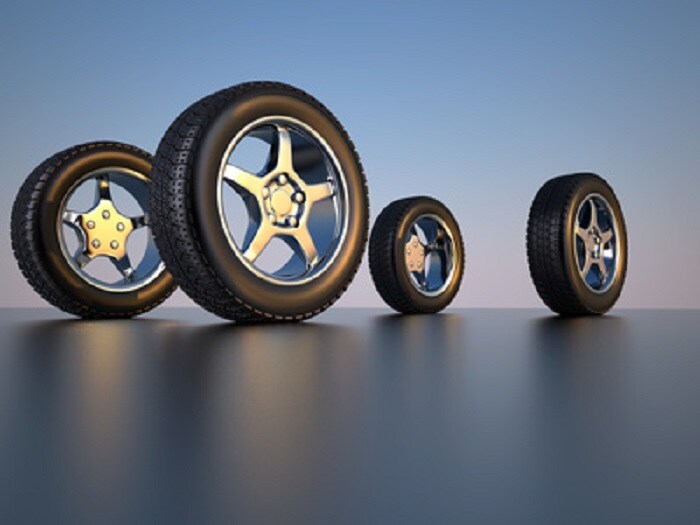 How to Choose Tires
When it comes to buying new tires, a lot of people find the experience to be somewhat overwhelming. As with everything in the modern automotive industry, there are a number of choices. Typically, you will find that there are five broad groups of tires: performance, on-/off-road ready, summer, winter and all-season tires. Within each subset of tires you'll find different tires for different makes and models and for different driving types.
For example, if you are the adventurous type and like to hit the trails in your Jeep Wrangler, you're going to want some tires that can handle the terrains that you may face when you're heading off-road, while also being able to handle the pavement. If you like to have fun behind the wheel and want to see that reflected in the performance of your Jeep, you'll likely need performance tires that can keep up with every move you make!
Time for New Tires
Here at Gillman Jeep, our team understands that tires, tire inspections, and replacing tires can all be a bit of a hassle and can cause a bit of stress. We have a number of tips as far as tire care and tire inspections and how they can help you stay on top on top of tire maintenance before you get a flat or blown-out tire. For starters, we recommend frequent tire inspections to check tire tread depth and for abnormal bumps or flat spots. We also recommend that you check your tires' PSI on a regular basis to ensure you're running your vehicle at the recommended levels. All of this can ensure that your tires work as optimally as possible for you!
For more information on tire care and what our service and parts centers have to offer, head on down to your Houston Jeep dealership to speak to our team today!