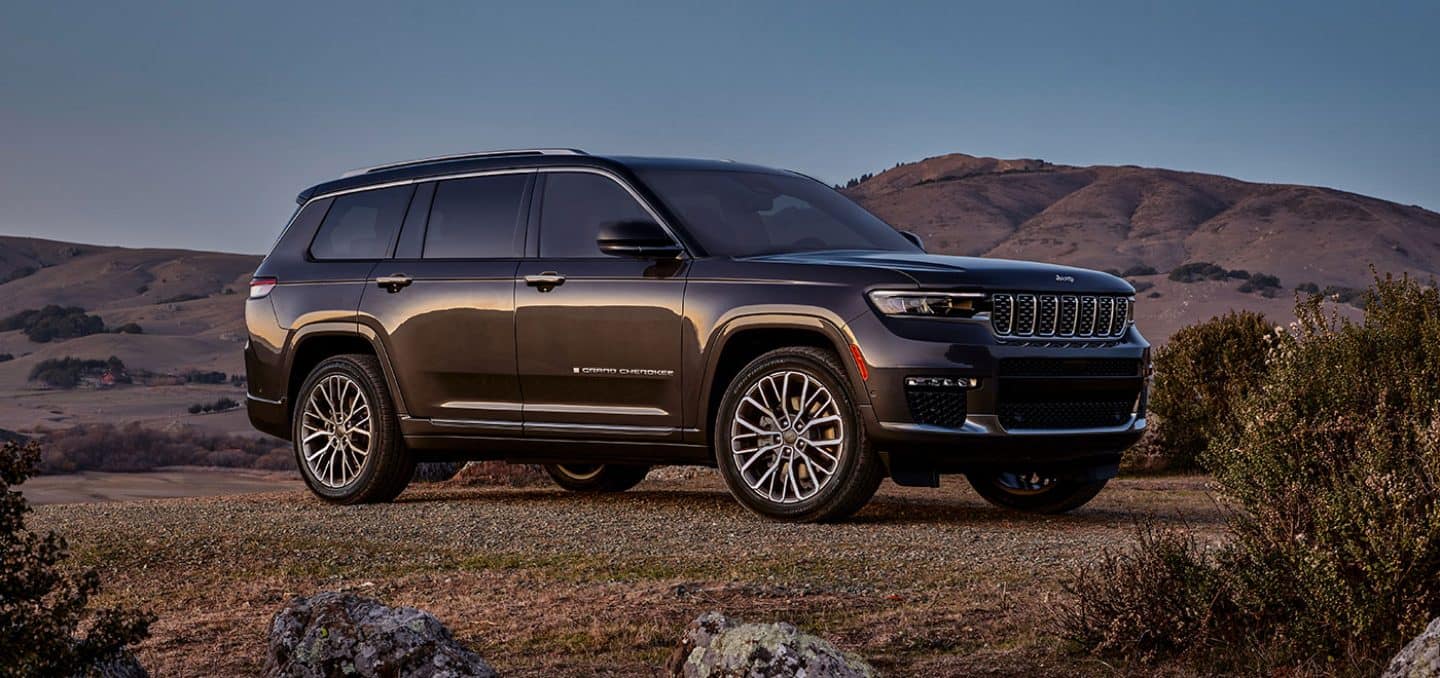 Jeep Dealer serving Galveston TX
Welcome to Gillman Jeep, your go-to destination for all your automotive needs in Galveston, Texas. Whether you're in search of a brand-new Jeep from our impressive inventory, exploring our reliable used cars, seeking flexible financing options, or requiring top-notch service and maintenance, our dealership is here to cater to your every need. As a trusted dealership serving Galveston customers, we take pride in offering an extensive selection of new Jeep models that combine style, versatility, and ruggedness. Additionally, our used inventory provides a variety of high-quality vehicles at competitive prices. With our experienced finance team, we are committed to finding the right financing options for your budget and ensuring a seamless buying process. Moreover, our service center staffed by certified technicians is equipped to handle all your maintenance and repair needs efficiently. At Gillman Jeep, we strive to exceed your expectations and provide a satisfying automotive experience for our valued Galveston customers.
Getting from Galveston to Gillman Jeep
Our dealership is located in Houston, Texas, just an hour outside of Galveston. If you're living in or around Galveston, Texas, then you can easily visit us here at Gillman Jeep. Start by hopping on I-45 N, and then make your way to S Sam Houston Pkwy W. Take the exit for W Bellfort Ave, and then continue on until you reach our dealership. We look forward to working with you soon!
About Galveston Texas
Galveston, Texas, is a captivating coastal city that offers a unique blend of history, culture, and natural beauty. Situated on Galveston Island in the Gulf of Mexico, this vibrant city boasts miles of stunning sandy beaches, making it a popular destination for sun-seekers and water enthusiasts. Galveston is renowned for its rich history, with beautifully preserved Victorian-era architecture that can be explored in the Historic Downtown Strand District. The city is also home to a thriving arts and cultural scene, featuring art galleries, museums, and theaters that showcase local talent. Galveston offers an array of recreational activities, including fishing, boating, and water sports, as well as lively festivals and events throughout the year. With its charming coastal atmosphere, delicious seafood cuisine, and warm hospitality, Galveston provides a welcoming and enjoyable experience for residents and visitors alike.
New Jeep Inventory Near Galveston
At Gillman Jeep, Galveston residents have access to an impressive new Jeep inventory that is sure to satisfy their adventurous spirit. Whether you're seeking a rugged and capable SUV like the Jeep Wrangler for off-road explorations or a stylish and versatile option like the Jeep Grand Cherokee for everyday driving, our dealership has you covered. With a wide range of trims, colors, and optional features, you can find the perfect Jeep to fit your lifestyle and preferences.
Used Inventory for Galveston Customers
Gillman Jeep takes pride in offering a diverse range of high-quality used cars for Galveston residents. Our dealership understands that not everyone is in the market for a brand-new vehicle, which is why we carefully curate our used car inventory to provide reliable and well-maintained options. Whether you're looking for a budget-friendly sedan, a spacious SUV, or a practical hatchback, our used inventory offers a variety of makes and models to suit different needs and preferences. Each used car undergoes a thorough inspection to ensure its quality and reliability, giving you peace of mind with your purchase.
Financing Options for Galveston, TX Residents
At Gillman Jeep, we understand that financing a vehicle can sometimes be a daunting task. That's why our dealership is dedicated to providing Galveston residents with a range of financing opportunities to make their car-buying experience smooth and hassle-free. Our finance team works closely with various lenders to secure competitive rates and flexible terms that fit your budget and financial goals. Whether you have excellent credit, less-than-perfect credit, or are a first-time buyer, we are committed to finding the right financing solution for you.
Service Your Jeep at Gillman Jeep, Near Galveston!
The service center at Gillman Jeep is dedicated to providing top-notch maintenance and repair services for Galveston residents. Our skilled and certified technicians have extensive experience working on Jeep vehicles and are equipped with the latest tools and technology to diagnose and resolve any issues efficiently. Whether you need routine maintenance like oil changes and tire rotations or more extensive repairs, our service center is here to ensure your vehicle is running at its best. We understand the importance of convenience, which is why we offer convenient scheduling options and strive to complete services in a timely manner.
Galveston Resources
Links for Galveston, TX
We also serve the following areas: